Where to leave the cat during a long separation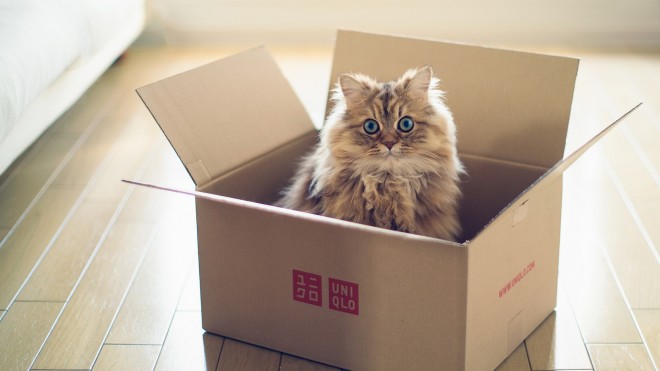 According to statistics, seventy-six percent of people in our country are the owners of four-legged pet. Half of the total number of pets - cats.
The rhythm of modern life often involves various trips. Often, this separation from home may be delayed for a long time. An extended business trip, vacation or a trip to relatives can put before you the following problem: where to attach the cat in his absence?
How to proceed
There are simple and free solutions to this problem:
Temporarily give the animal relatives or friends;
Leave the keys from the apartment to friends or neighbors;
Mark with a pet;
If the trip does not last more than a few days, then we can leave to the animal a large supply of food and water, and leave the house alone.
However, for various reasons, not everyone will approach the embodiments described above. It is also a problem for some people due to frequent trips becomes a chronic.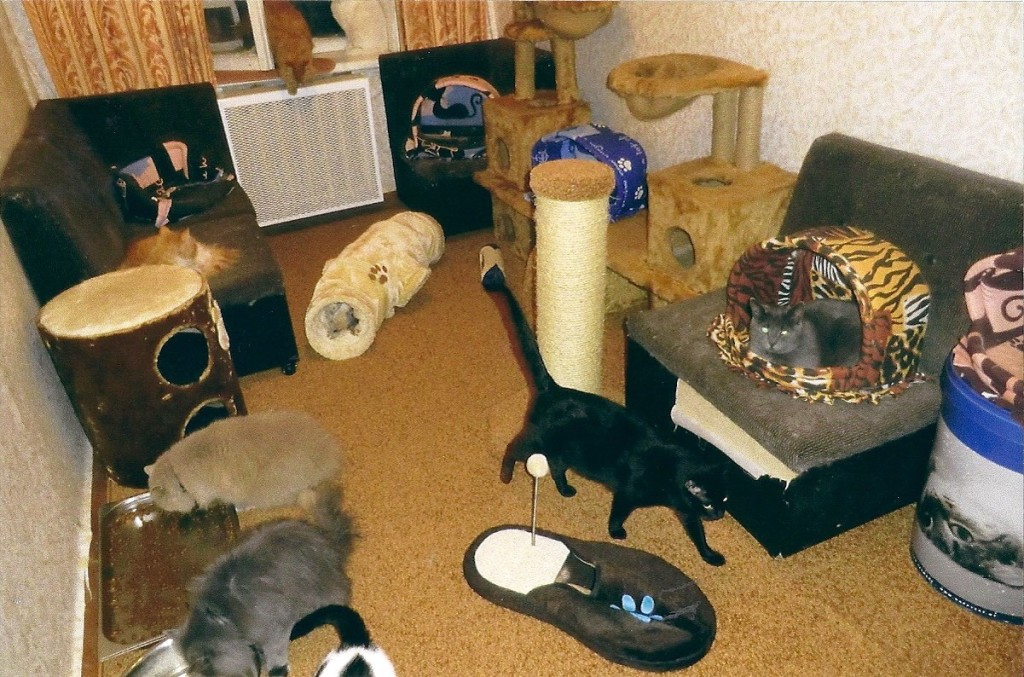 In this case, a remarkable decision will be paid services for the care of animals. They come in several forms:
Cat Hotel - a place where cats are kept in special cages for them is carried out all the necessary care.
Overexposure in a house - it is a paid service is that an individual is taken to care for your pet at home in exchange for a fee;
Babysitting for a cat - this service is the daily arrival of the employee to your home to provide full care for the animals.
helpful hints
If you are for the first time faced with the problem of pet abandonment, then, no doubt, experience the excitement of your pet. After all, even called a few feline hotels, you will not have the full range of information on services. The more employees are likely to embellish the conditions of detention and forget to mention the drawbacks.
Of course, you can use the World Wide Web and find a lot of reviews about a particular hotel for animals. But the information obtained in this way, the objective will not be. Indeed, many people who were satisfied with the services rendered, will not write anything on the Internet, just bring your pet again. And many of the negative reviews may be just the machinations of rivals.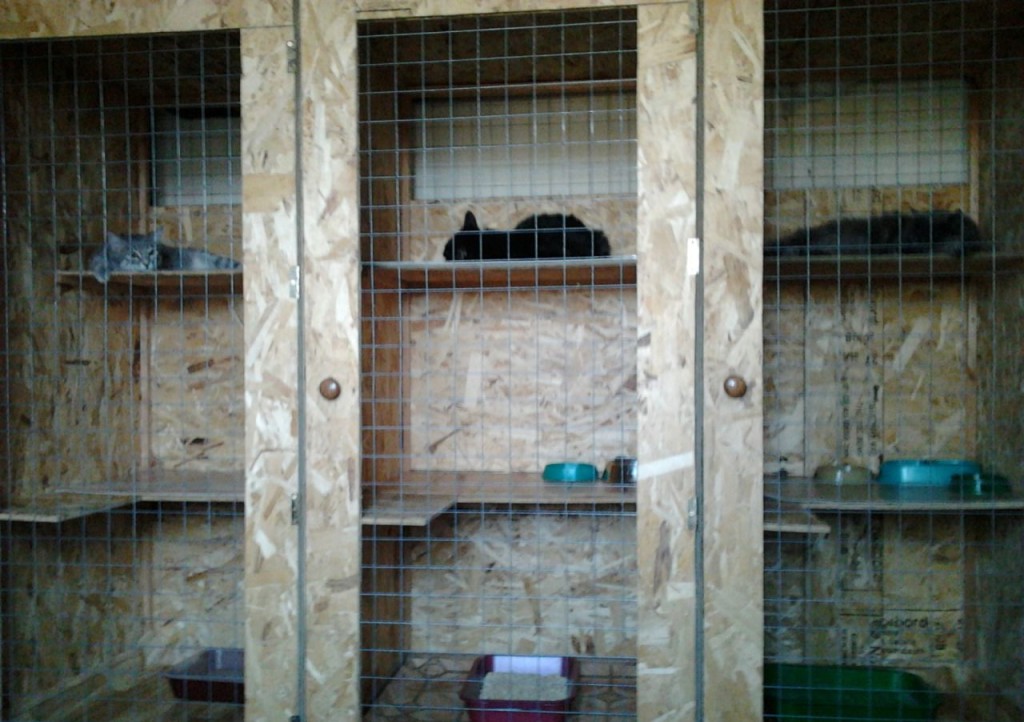 So use a few universal rules in the selection options to solve the problem:
The best choice for aggressive, irritable and wayward animals will be a hotel. After the appearance of a new person in a familiar environment, it is likely to provoke the animal to unwarranted aggression and nothing good is not going to end.
Also suitable hotel for bullies animals who love to hang curtains, celebrate their needs on the carpet, to sharpen claws on the sofa, and so on. N.
Also in favor of the hotel for cats will say that your pet is not sterilized and can begin to mark new territory, such as overexposure.
If your trip came unexpectedly, then quickly find a place for a home overexposure is unlikely to succeed. In this case it is better to use the hotel as there is always space available.
Opting for home overexposure will be obvious if your pet requires special care. If this little breast kittens, elderly animals, pets, undergoing treatment, bare rock, unvaccinated cats, animals are often at exhibitions.
If your separation from a pet lasts more than a month, it is better to opt for home detention. In a small enclosure of the hotel is relatively quiet cat may spend no more than two or three weeks.
Cat sitter - it is not too frequent to date service. But it is great suitable for those owners who do not want to expose your pet to too much stress.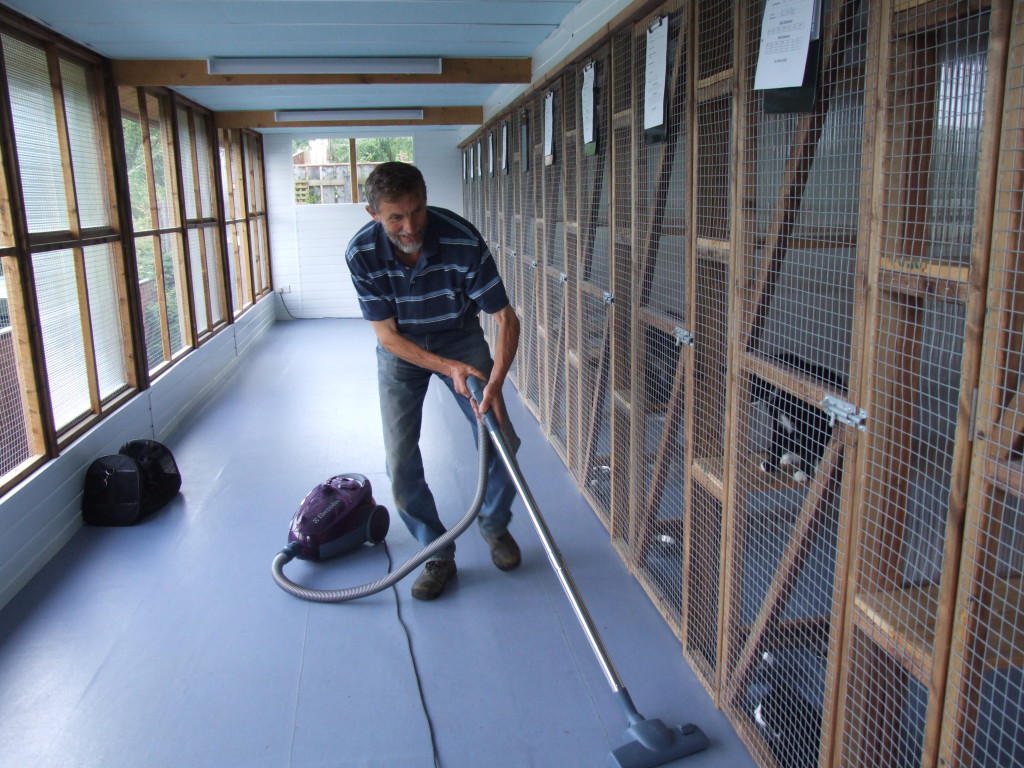 However, the selection of a person who will come to your home in your absence should be approached very responsibly. Familiar with the recommendations, and said all the nuances of care.
However, even if you are going to entrust your pet in the hands of paid professionals do not forget about their own master's duties:
Instill animal and spend anthelminthic treatment at least twice a year.
Try to pre-acquainted with the conditions of your pet in hotels or at home overexposure.
Properly educate your pet to you and strangers took pleasure in communicating with him.
Some videos: