What kinds of toys for cats
Toys for cats, it's something that does not happen much, because in the process of active play a lot of these things disappear. Be prepared for this. There are many varieties of this accessory.
Mouses
This is a classic kind of toys for cats. The choice of such toy mice in pet stores is simply huge, besides a gray rag norushku can easily make yourself. If you do decide to buy a toy store, the first thing you need to pay attention - safety. Such mice are inexpensive, but the quality of performance in different models are very different. The mouse should be well sewn and used in the production of fabric strong enough, or after the first attack on your pet mouse remain horns on the feet.
If you buy a mouse as a toy for kittens, it is worth to choose products without glued or sewn pugovok, beads, fishing line through which depict the eyes, nose and mustache. Since there is a possibility that the kitten is in the process of the game will come off one of these elements, and it can be swallowed.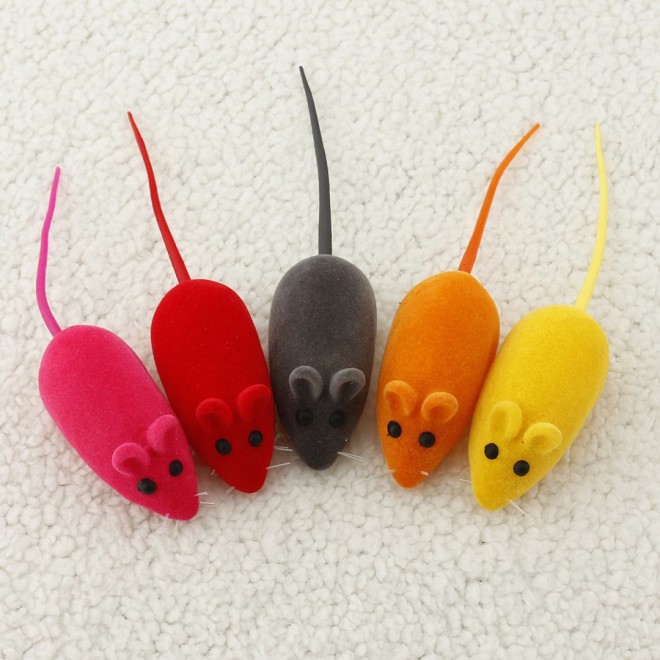 The consequences can be very sad. In short, choose a product made from natural materials, without the use of smaller components, tightly stitched.
teasers
These toys are completely different shapes, sizes and colors. Their task is to attract the attention of the animal by its appearance or make sounds.
Teaser can be made of feathers, and is equipped with a rope, for which the owner yanks, attracting the attention of pet. When choosing this model is better to get the most sturdy product, so you do not watch the cat otplovyvaetsya of torn feathers.
There teaser in the form of balls of fur with rope. Such a product will last longer than the fountain model, in addition, they produce sound with loose filler.
balls
A very common product. It can be made from virtually any material. There are balls of foam rubber, fur, plastic. Usually within them it is a round bell, or other filler sounding during the game. This is a safe toy for cats, which is very much like pets. With this toy for cats is easy to lure kids from anywhere. Also, cats really like rubber balls, as they are characterized by high jumping ability, and cats love bouncing objects.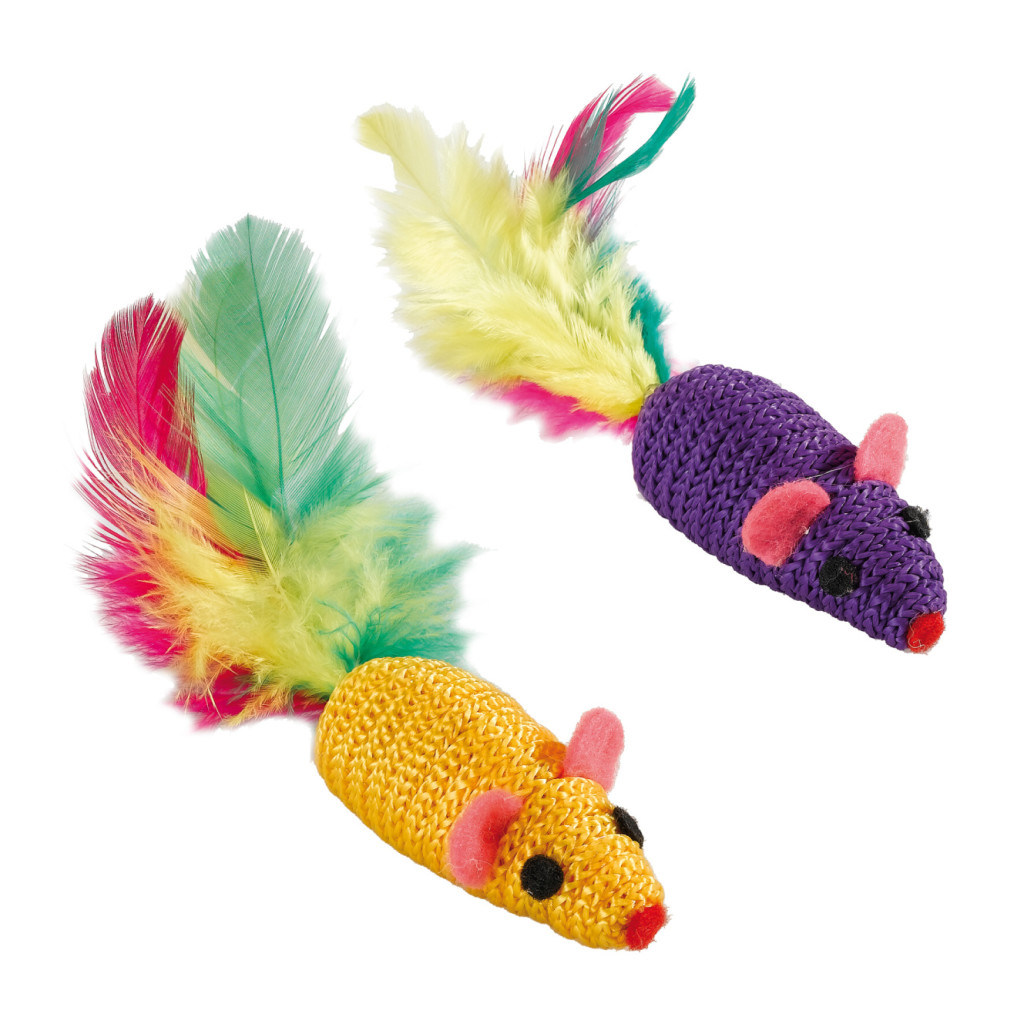 pendulums
Excellent choice would be a toy in the form of a pendulum mounted on a spring coil attached to a wide stable base. Such a pendulum is equipped with bells, lighting, some even rotate around the base. This wonderful product is suitable for small kittens. It is completely safe and will not rolled away.
Toys from the surrounding objects
In fact, to play with the cat not necessarily run to the nearest pet store for an expensive toy. Your pet can independently turn some household items in their toys.
For example, there is a so-called game in the snow. Gameplay is a tearing of paper products: toilet paper, napkins, unnecessary logs, foam sponges. Cats are extremely popular this occupation. Some of the most ingenious creation quietly sneak into the dressing room and tear the toilet paper into pieces. After that, with pleasure watching while the owner cleans the mess arranged by them.
It is clear that not all the owners pets will like so much fun. However, in this way, some animals are indirectly taught their hosts to order. Do not scatter the things that you value, each object its place!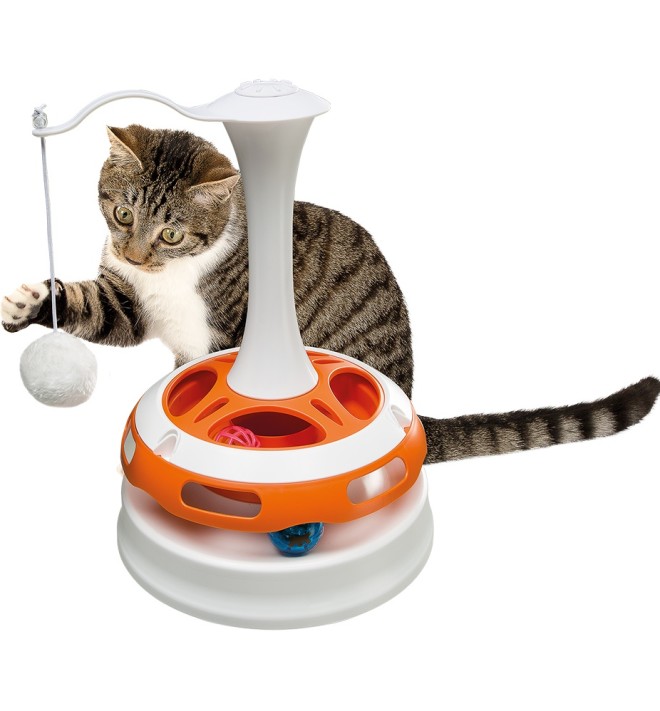 Some cats love to play "Sic". This game is a process zakidyvaniya such as sneaker in different corners of the room in order to return the subject of a cat to your feet.
Very common game representing chase sunbeams, light from a flashlight or laser pointer. Cat with delight will run for a light spot, trying to catch him. This process looks just delicious.
Try to play with a favorite of baseball. Toss the ball in the air, or throw it against the wall and watch as the favorite of deftly jump ball beats his foot.
Using a variety of specialized or not very useful items for games for the animal. Active movements allow to develop muscles, reaction, dexterity. Cat gets a charge of vivacity and good mood, improves appetite, sleep.
But do not play with the animals in the active games immediately after a meal. The cat's stomach can get rid of undigested food due to too high loads. If you see that the pet is tired, I began to breathe heavily, then let it rest a few minutes and then start the game.
Do not let your pet get bored, pay attention to it, and the animal will respond in kind.
Some videos: